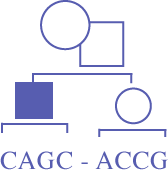 Education Sponsorship Opportunities

We have received much interest from the CAGC community, as well as industry partners, to increase the availability and access of education webinar events for CAGC membership. In response to this need, the CAGC Education Committee has developed an application process for those interested in CAGC-endorsement of webinars, as well as for those interested in partnering with the CAGC to help develop and produce new webinar content.

Please see the Education Partnership Proposal Application Form for further details and instructions on how to apply.