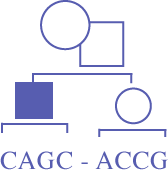 Conferences
The 2020 Annual Education Conference will be held as a virtual conference October 21-23, 2020.
While disappointed to miss the opportunity to gather with colleagues and friends in Edmonton this year, CAGC is happy to announce that we are moving the 2020 AEC Annual Education Conference (AEC) to a Virtual Platform on October 21-23, 2020.
Registration is now closed. For more details, visit the conference website: www.cagcconference.ca/2020/
Remember to renew your CAGC membership to get membership rates!
---
Past Conferences:
2019: Winnipeg, Manitoba (September 11-14)
2018: St. John's, Newfoundland (October 10-13)
2017: Victoria, British Columbia (September 27-30)
2016: Montreal, Quebec (November 2-5)