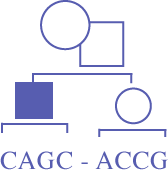 Conferences
2017:
The 2017 Short Course and Annual Education Conference will be held September 27-30, 2017 in Victoria BC at the Delta Hotels Victoria Ocean Point Resort, 100 Harbour Road, Victoria BC.
2016:
The presentations from the CAGC 2016 Short Course and Annual Education Conference are posted on the CAGC Conference Website (http://www.cagcconference.ca/2016/). To access choose Schedule/Slidedecks. You will first need to go to the Login Page and login.
All Conference attendees were sent an email from Wordpress prior to the CAGC 2016 Conference with their user name and password. This may have gone into your spam folder. However, you can reset your password using the email address you used when you registered for the conference.
On the CAGC Conference Website you should click on the login page, enter the email address and then click on Lost your password? You will be sent an email asking you to reset your password. Once you have reset your password you should log on and then go back to the CAGC Conference Website and choose Schedule/Slidedecks.

Interested in partnering with the CAGC to help develop and produce new webinar content in a sponsorship capacity?
Please see the Education Partnership Proposal Application Form for further details and instructions on how to apply.