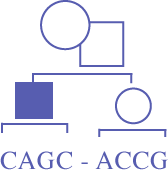 Conferences
2017:
The 2017 Short Course and Annual Education Conference will be held September 27-30, 2017 in Victoria BC at the Delta Hotels Victoria Ocean Point Resort, 100 Harbour Road, Victoria BC. You can find more information here; http://www.cagcconference.ca/2017/
The Abstract Submission Deadline is June 15, 2017.

Interested in partnering with the CAGC to help develop and produce new webinar content in a sponsorship capacity?
Please see the Education Partnership Proposal Application Form for further details and instructions on how to apply.