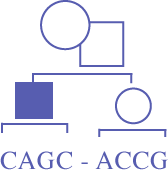 Information Change
To update your CAGC member profile please click "SIGN IN" located on the top right had corner of this page.

Note: Your member profile and the CAGC Listserves are two separate systems. If your email address has changed please be sure to update this on any of the CAGC Lists that you subscribe to.
Interested in partnering with the CAGC to help develop and produce new webinar content in a sponsorship capacity?
Please see the Education Partnership Proposal Application Form for further details and instructions on how to apply.